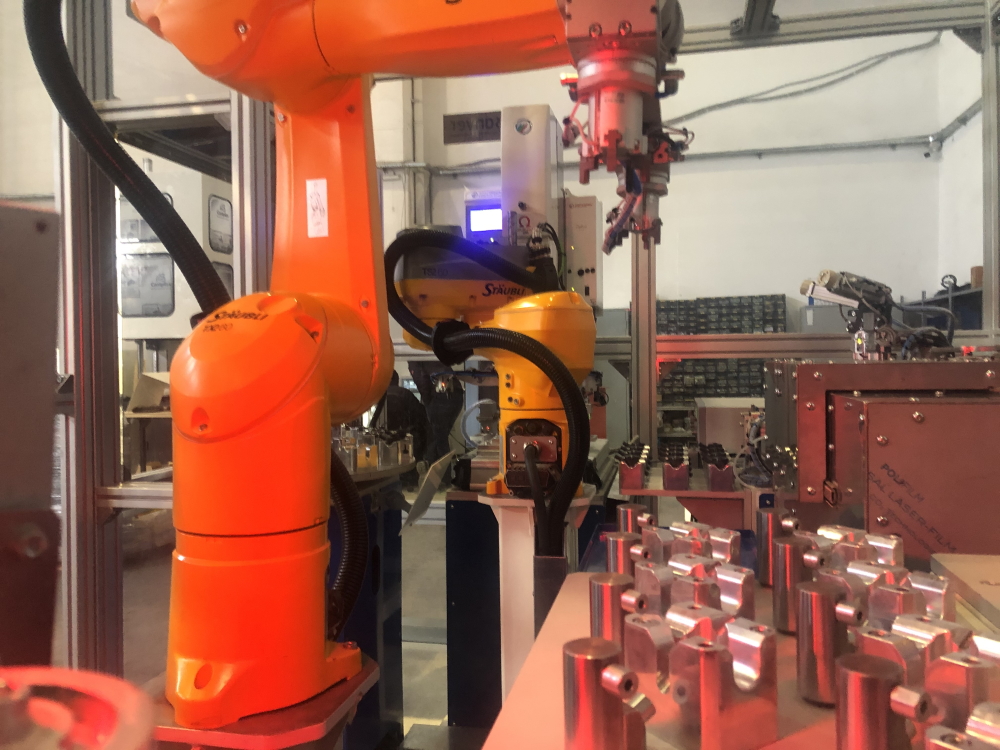 1- Robotic Transfer Applications
Robotic Palletizing, Sorting and Conveying Systems are among our general applications. We design the system on a turnkey basis by selecting the robots that will ensure that the products coming out of the production machines, facilities and lines are picked up on the pallets or by designing the necessary conveyor, mechanical gripper and gripper groups for packaging.
2- Robotic Bench Feeding Systems
We are designing turnkey projects with the selection of robots suitable for the products for production machines such as Press, CNC Bench, Transfer Bench, Plastic Injection and Aluminum Injection etc., together with the design and manufacture of suitable holder groups.
3- Robotic Cutting Applications
We design the cutting process of glass, plastic etc. materials according to the angles given in the direction of the coordinates specified in the space, together with the appropriate robot and cutter selections, as well as design and manufacture, as well as turnkey projects.
4- Robot Camera Control Applications
We design systems that enable the movement of the robot, which directly communicates with the camera, in line with the coordinates given by the camera in space, for the type separation, quality control, measurement and correct operation of the products coming out of a single production line or machine.